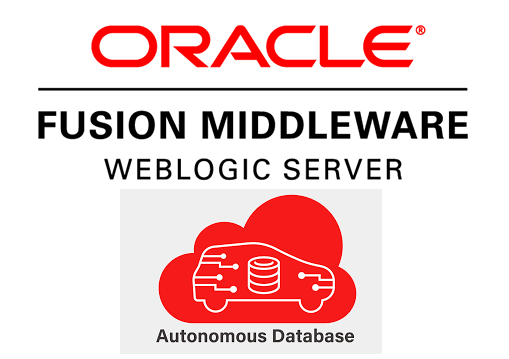 There are a lot of testing on the way how to create RCU schemas on ATP database with the normal Admin user, its look like that there are some tricks :)
I spend a lot of time debugging and testing the issue and the only way that preliminary is visible is that the process should be divided in a few steps.
- script generation 
- execute generated scripts with sqlplus 
- data load 
hmm... after some time I take a look into Oracle Marketplace to check what kind of images with WebLogic are there... and guess what I find out?
WebLogic Standard Edition with the possibility to integrate with ATP database or Database on VM -( Database Service )
If Oracle has already Weblogic integration with ATP database, this means that all that I need is to find out how they manage to create such RCU schemas with admin user.
--- you can check full story for WebLogic creating using an image from Marketplace - here soon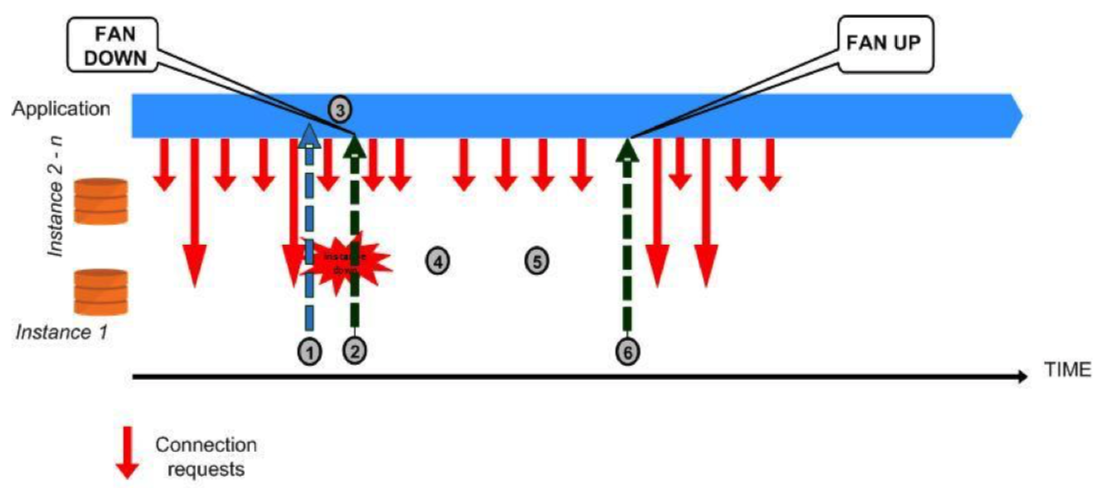 Purpose of this post is to share how you can debug ONS  - FAN events notification if you need to setup Weblogic / Data Source to be aware of the ONS  FAN events
ONS is a very useful option if you are using Oracle RAC architecture but the prior actual configuration of GridLink in the Weblogic make sure that your ONS working from the local and remote side because it may lead to an issue in the Weblogic and high CPU utilization
 Also, check Metalink for a bug related to the jdbc driver and ONS feature because it may require to patch Weblogic prior to implementing it.
 Please check the below reference link in order to get familiar with ONS and what has been changed in 18c compared to 12c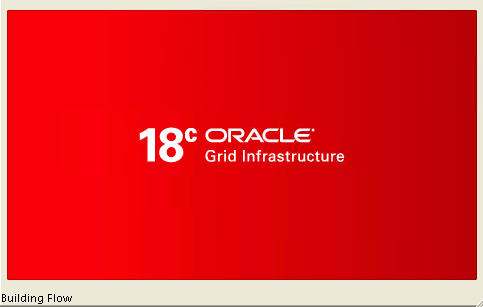 This post has been added prior to 18.3 official notes which means that we are going to patch initial version of 18.0.0.0 with patch 28096386 in order to upgrade Software to 18.3 version
We will use software which doesn't exist in delivery anymore but there are new version :)
 Oracle Database Grid Infrastructure (Exadata and SuperCluster) 18.0.0.0.0 for  Linux x86 - 64
V974952-01.zip Oracle Database Grid Infrastructure 18.0.0.0.0
Now this has been replaced by
Oracle Database Grid Infrastructure ( Linux and SuperCluster ) 18.0.0.0.0 for Linux x86 - 64
V978971-01.zip Oracle Database Grid Infrastructure 18.0.0.0.0
Environment:
Two Linux VM servers with OL7.5
First server -> AIXRAC1
Second server -> AIXRAC2
Hypervisor (Updated) ESXi-6.5.0-20170104001-standard (VMware, Inc.) 
You can do the same with any other Hypervisors, just need to adapt disk creation and some of the configuration related to network and maybe udev rules