Prior starting the upgrade process our recommendation is to create RMAN full backup or GRP ( Guaranteed Restore Point )
Keep in mind that GRP is not supported solution in Standard Edition but with some tricks you will be able to use it ( check this post )
Required action:
- Create new Oracle Home with the new version 12.2.0.1
- Install only software of the new version 12.2.0.1 ( you can check how to do this in the related link )
- Install all required patches as per the recommendation from Oracle Metalink for the major version 12.2.0.1 ( you will be able to find in the related posts )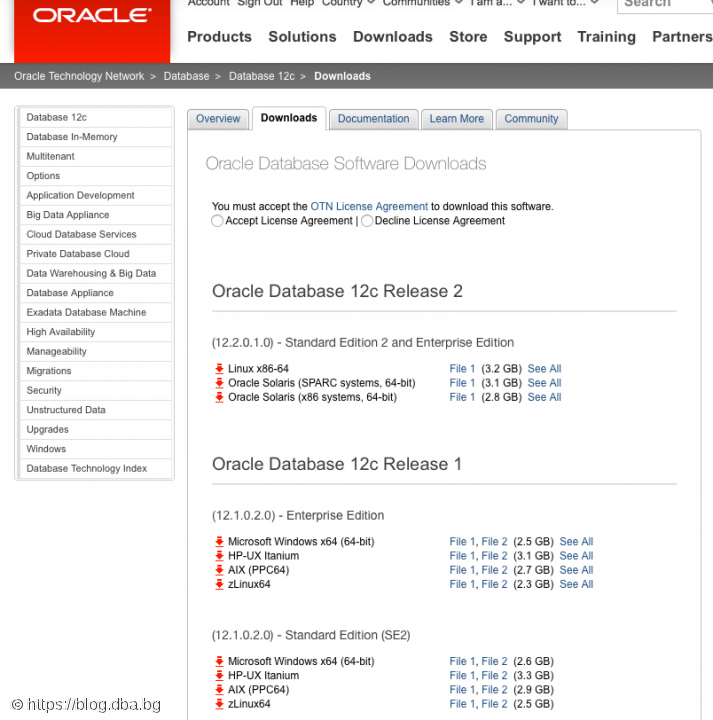 I am going to present a way how-to dowload Oracle Database 12c Standard Edition - 12.1.0.2
Maybe there is a question .. why i need to add such post? Normally it's should be simple, Go to Oracle Website and download or from Oracle Metalink Support....yes but no :)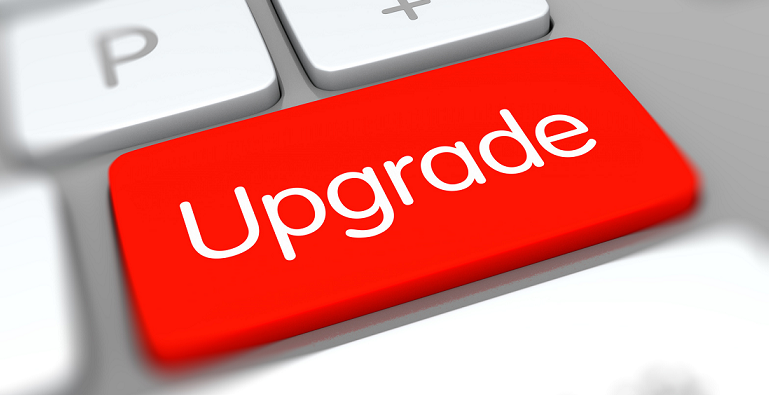 Today, I am going to show you how to upgrade 11.2.0.4 to 12.2.0.1 in rapid way ( you can apply the same process with 11.2.0.3 )
 Maybe as start point you have to check following post where you can find all new features of the release and what is supported.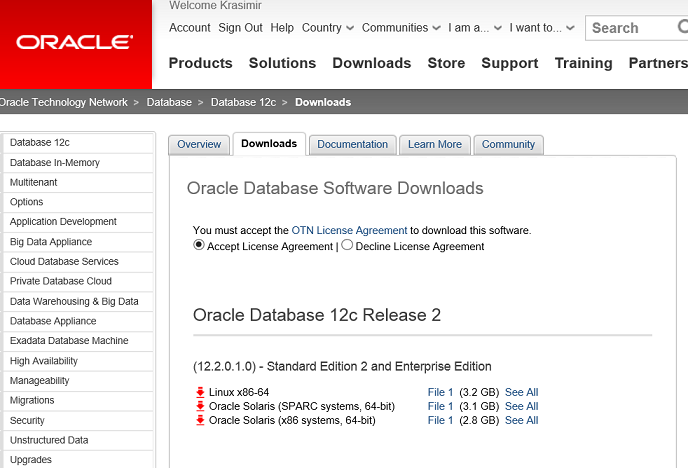 Yoooo, today is great day to start testing on a upgrade from low version and all new features.
I will try to give you more and more on the features testing and how to implement it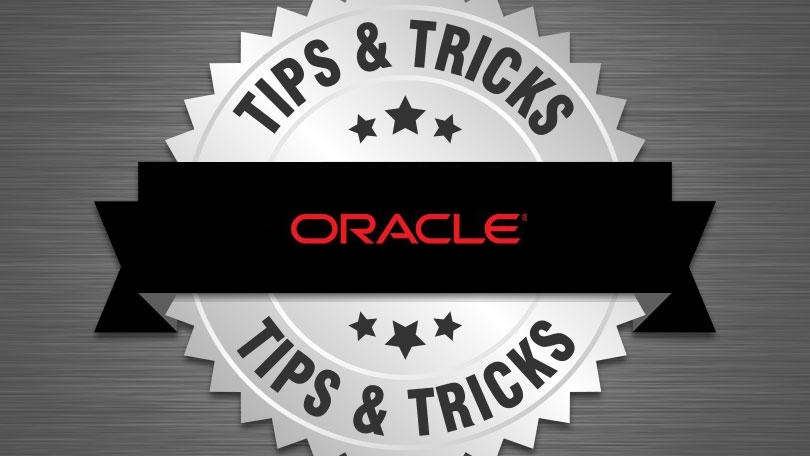 Before a few days, one of my colleagues performs the creation of a "restore point guarantee flashback database" without considering that flashback database feature is available only in Enterprise edition.
What is really annoying me is that the database accepts to create a "restore point guarantee flashback database" but you are unable to restore/flashback database. :(
Maybe there is a special reason for this or somewhere in the documentation exist cases where GRP (guarantee restore point) is necessary for Standard Edition.
( Please if you find anything related to that case – share with me )