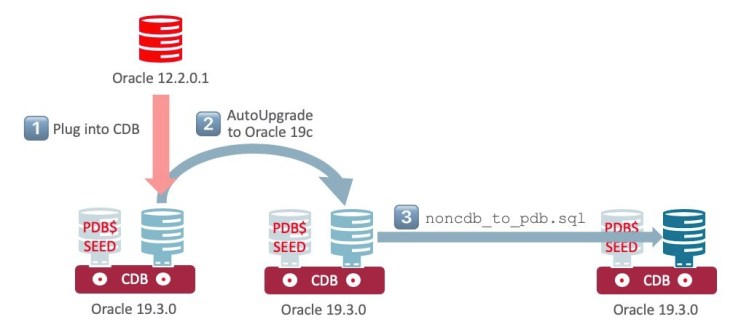 Migrate Oracle 12c non-cdb to pdb in Oracle 19c

It's been a long time from my last post, but again it's time to show you something interesting. In this article, I will show how to migrate a Non-Container Database to a Pluggable Database. 
I will use Oracle 12c noncdb which will migrate to Oracle 19c PDB. For that purpose, I had to install Oracle 19c software with an empty container. 
The installation of Oracle 19c doesn't have any specifics. So we can proceed with the main steps.